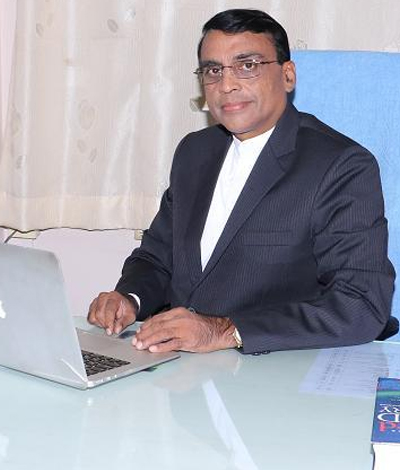 Bro. Jose Thuruthiyil
Director
At the very outset I am pleased to welcome one and all to SFIT. Our beloved founder Bro. Paulus Moritz understood that education is the only way to make sweeping changes in the lives of the people of India. Hence he set up a boy's home at Mt. Poinsur. The boy's home was attached to a school in order to provide formal education to the inmates.
Like many other educational institutions, colleges are basically a social institution. College education is an important activity in society that builds and shapes its future. Education offers an opportunity to people to understand the world around them and their place in it. Ideally speaking it is through education that a member of a society, particularly the youth comes to understand the working of the society, its tradition, morals and ethos.
Regarding education Dr.Radhakrishnan says "The education we want is Constructive process, a fundamental recreation of human mind directed not merely in the interest of the nation and state but for the welfare of the human community. Let us teach the rising generation the love for humanity and the greatness of its power. Let us impress on them the unity of mankind and the duty we owe to humanity as a whole".
I believe and I am convinced that the students and their parents are the life line of our SFIT. With theirco-operation and collaboration we can make our students dream beyond their destination. "Take up one idea, make that one idea yourself - think of it, dream of it and live on that idea. Let the brain, muscles, nerves and every part of your body be full of that idea and just leave every other idea alone. This is the way to success"said Swami Vivekananda.
The vision of Wright brothers to produce an aircraft was materialized with incessant efforts of sticking to one single idea for several years and taking all failures as challenges and moving forward. Therefore a student should have the vision of what to achieve in life and the required self-confidence to move forward. Having accomplished this, next step is to generate the power and the pull within. This consists of scheduling various activities of the study (book), relationship with parents, professors and friends. In addition, there are other indirectly related functions like food habits, devotion to God, service to society, playing game and recreational activities for entertainment as a part of a balanced life and for harmonious development of a student into an enlightened citizen. Mere education by becoming book worms does not make one great and what students need is integrated development.
Some students may have an exceedingly good vision with an excellent plan for achieving the goal, but what they lack is an execution drive and the required discipline. There are no short cuts to success. These students fall for big show offs and what they need is hard work, commitment and concentration to come out in flying colours. Besides they also need moral strength and character development.
SFIT aims to transform the lives of its students by imparting entrepreneurial skills and technical knowledge, thereby making them responsible professional who can contribute to the industry's growing demand. India's answer to GES was held in January this year (2016) when our Prime Minister launched his government's ambitious project "Start-up India" in Delhi with the charter of encouraging the youth to "be job creators, not job seekers". Excellent learning atmosphere, attractive placement offers, associated reputation, quality training, dedicated and well qualified faculty is what SFIT offers to its students. It is these factors that lure engineering aspirants to SFIT.