College Emblem: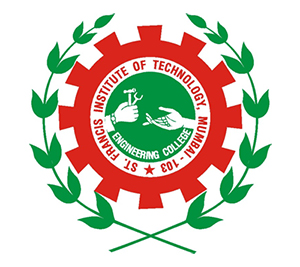 The Emblem or the Logo of the college reflects the basic functions, aims, objects, ideals and aspirations of the Institute.
The two hands and the wheel symbolize the transmission of knowledge of the teacher to the student and the relentless quest towards this transmission.
The title "Engineering College" indicates the level at which this transmission takes place, as distinguished from other Technical Institutes.
It also represents "entrepreneurship", which is the distinctive "vision" of the college; to develop potential job and wealth creators as different from job seekers.
Around these is printed the name of the College and the City in which it is situated. Finally the whole wheel is arched by two olive branches that represent 'victory' as well as, 'peace and tranquility'; the essence of the values of the Institute's Patron Saint, St. Francis of Assisi, that the College professes and wishes to impart to its stakeholders.
College Anthem: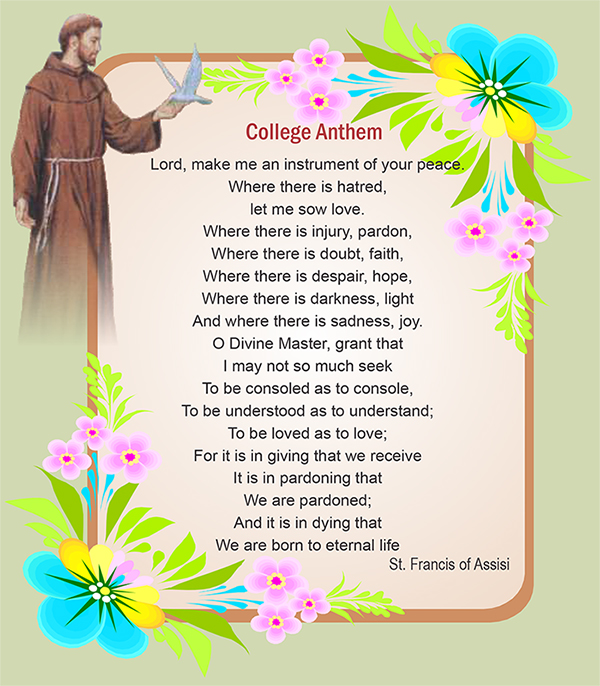 The College Anthem is a "Peace Prayer", credited to have been composed by St. Francis of Assisi, the Patron Saint of the College. The prayer song captures the whole personality of the Saint, who lived and died for others as God's messenger, holding nothing for himself (though born to one of the richest families of Assisi, Italy), in abject poverty, yet in joy and tranquility. Out of such a serene life came forth the "Peace Prayer", which the College has adopted as its anthem; wishes the same peace and tranquility (in spite of our mad rush after material wealth) not only to all its stakeholders but to the whole of creation -animate and inanimate- characteristic of Franciscan Spirituality!